Fuse
A fuse is a device that stops the flow of current once a current threshold is reached. In electronic devices these are usually used for overcurrent protection. In microeletronic devices these are typically used for configuration.
Example polysilicon fuses (National Semiconductor DMPAL16R):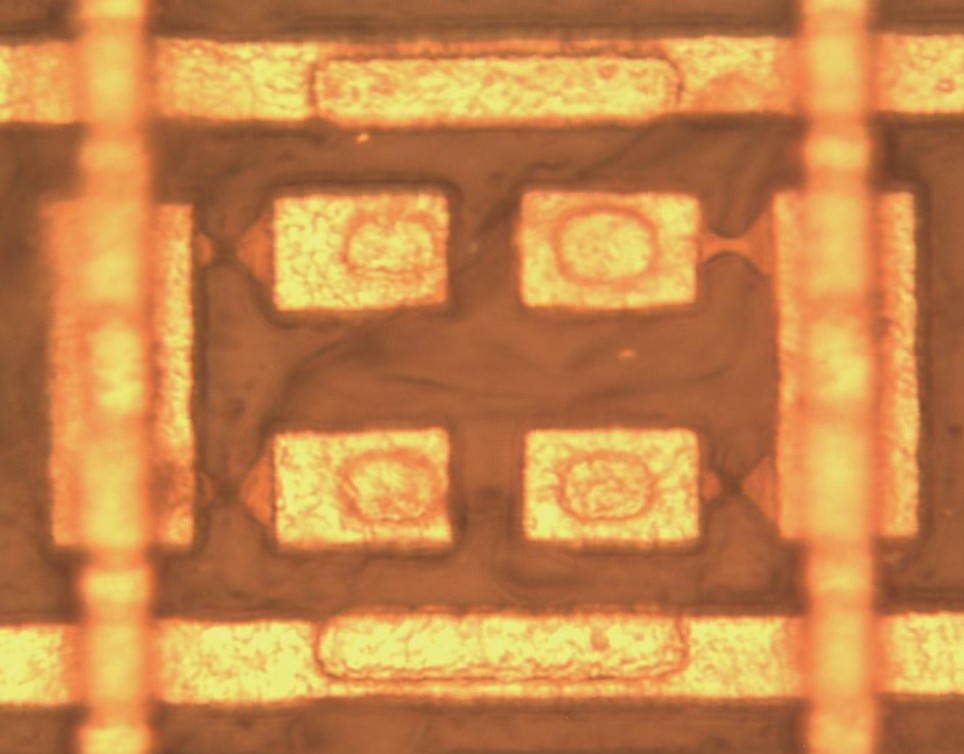 Both the left and the bottom fuses are blown (non-conducting) but the upper right fuse is still conducting.
https://www.researchgate.net/figure/a-Difference-between-before-and-after-program-of-a-TSMC-eFuse-structure-in-Qualcomm_fig5_334624423
Anti-fuse